These 16″ square pizzas come with Shakespeare's original sauce recipe and a four cheese blend.  You can dress it up any way you want, we'll make it for you.
Pepperoni, Ham, Bacon, Sausage, Taco seasoned Ground Beef, Black Olives, Green Olives, Green Peppers, Red Peppers, Mushrooms, Red Onions, Diced Tomatoes, Jalapenos, and Pineapple.  +2 each.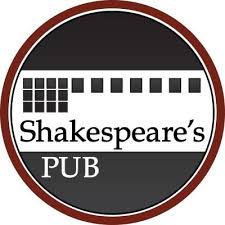 Our version of a supreme, with pepperoni, ham, mushrooms, and green peppers.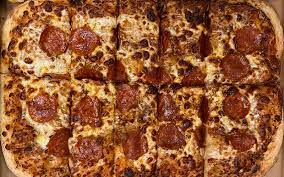 Start with our four cheese blend and original sauce recipe then top it the way you like it.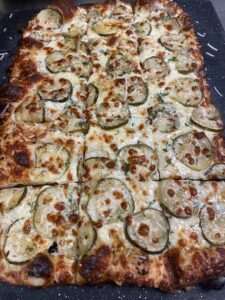 Sliced garlic dill pickles and fresh dill atop our four cheese blend and a garlic butter sauce on a "thinner" crust pizza. Make it a Pickle Supreme with seasoned chicken and bacon $22.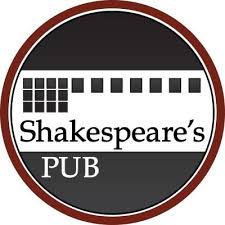 Diced seasoned chicken breast and bacon atop our four cheese blend and sweet hickory BBQ sauce.