Southern Tier Brewing Company makes one of our best selling seasonal stouts, Imperial Creme Brulee, every Fall.  It only made sense for us to bring in Creme Brulee Whiskey.  (*Vanilla Creme Brulee Coffee shown)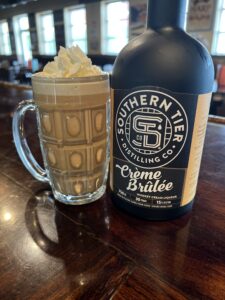 Crown Royal Apple, Fireball Cinnamon Whiskey, & Ginger Beer.
Crown Royal Apple, Butterscotch Schnapps, and Ginger Beer. 
Salted Caramel White Russian
Crown Royal Salted Caramel, Kahlua & Cream.  
Beer Barrel Rye Bourbon, Sweet Vermouth, and Bitters topped with a Cherry garnish.  
Vanilla Creme Brulee Coffee
Creme Brulee Whiskey & Smirnoff Vanilla Vodka, blended in coffee with a Whipped cream top.   
Ketel One Vodka & Bailey's Chocolate Irish Cream.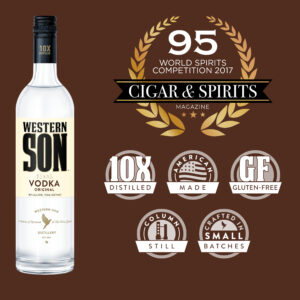 Crafted from 100% American yellow corn and distilled in small batches, resulting in an extremely smooth and gluten-free vodka.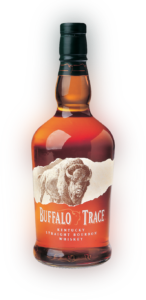 Complex aroma of vanilla, mint, and molasses.  Pleasantly sweet to tasted with notes of brown sugar and spice that give way to oak, toffee, dark fruit and anise. 
Adictivo Tequila Plata Silver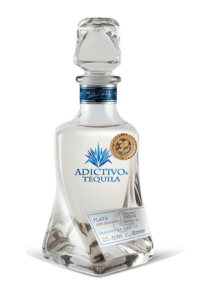 100% pure Blue Agave, flashing silver crystal color, with a soft, warm flavor, and herbaceous aromas.  
Woodinville Straight Bourbon Whiskey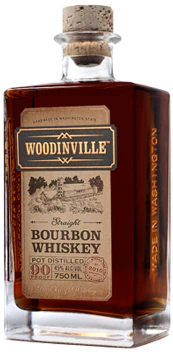 Small-batch bourbon that starts with traditionally grown corn, rye and malted barley, aged 18 months in barrel wood, seasoned in all weather conditions, softening the wood's harsh tannins.  The barrels are slowly toasted and heavily charred to further enrich the wood's desirable flavors.  Aromas of creme brulee and flavors of rich caramel, dark chocolate, and vanilla bean linger on the palate.